Group Exhibition:
Get It While You Can!⁠ ⁠
Worktitle:
I feel like Viscose turtleneck with holes
Collaboration with:
Aaron-Amar Bhamra
City/Country:
Vienna, Austria
Year:
2022
21 printed and folded white T-Shirts piled on top of each other on the floor. Each T-Shirt is for sale for 42€. After each item is sold a new one is visible. Each T-Shirt is different, together they are an object that forms a specific narrative. The object disappears from its spatial context within the exhibition when all 21 T-Shirts are sold.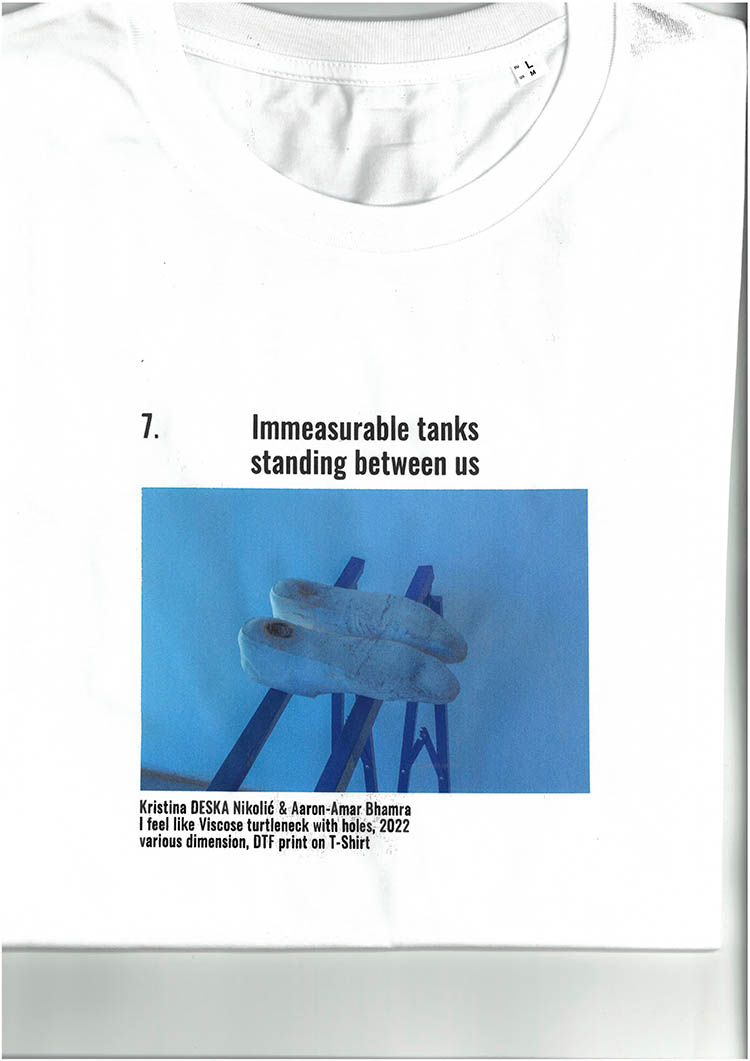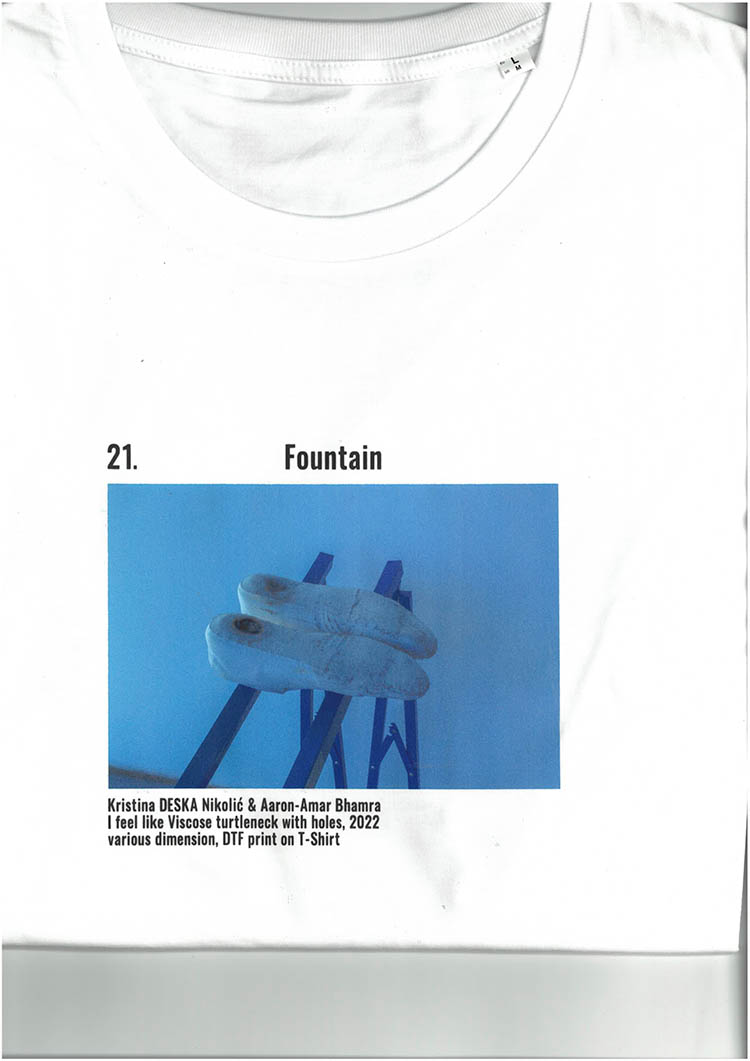 Kristina DESKA Nikolić & Aaron-Amar Bhamra
I feel like Viscose turtleneck with holes, 2022
various dimension, DTF print on T-Shirt.

Photo Credit: Aaron Amar Bhamra