Red Carpet Art Award Showroom Karlsplatz:
Notes on Togetherness
Space: Red Carpet Art Award Showroom Karlsplatz (between U1 and U4 Stations)
City/Country: Vienna, Austria
Year: 2022

Magnets, stitches, wires, and belts are holding together the artist's installation. The jewelry she made, pearl earrings standing in pairs on a print framed and hung with the leather belt, textile flag, and magnetic earring. The artist in this installation plays a lot with the scale of the objects that are shown, from the very small earring in the corner to the flag that is filling the space in the middle. All the elements in the installation and symbols they are carrying are telling a story of togetherness, of how to be together and how to exist in the same space and time.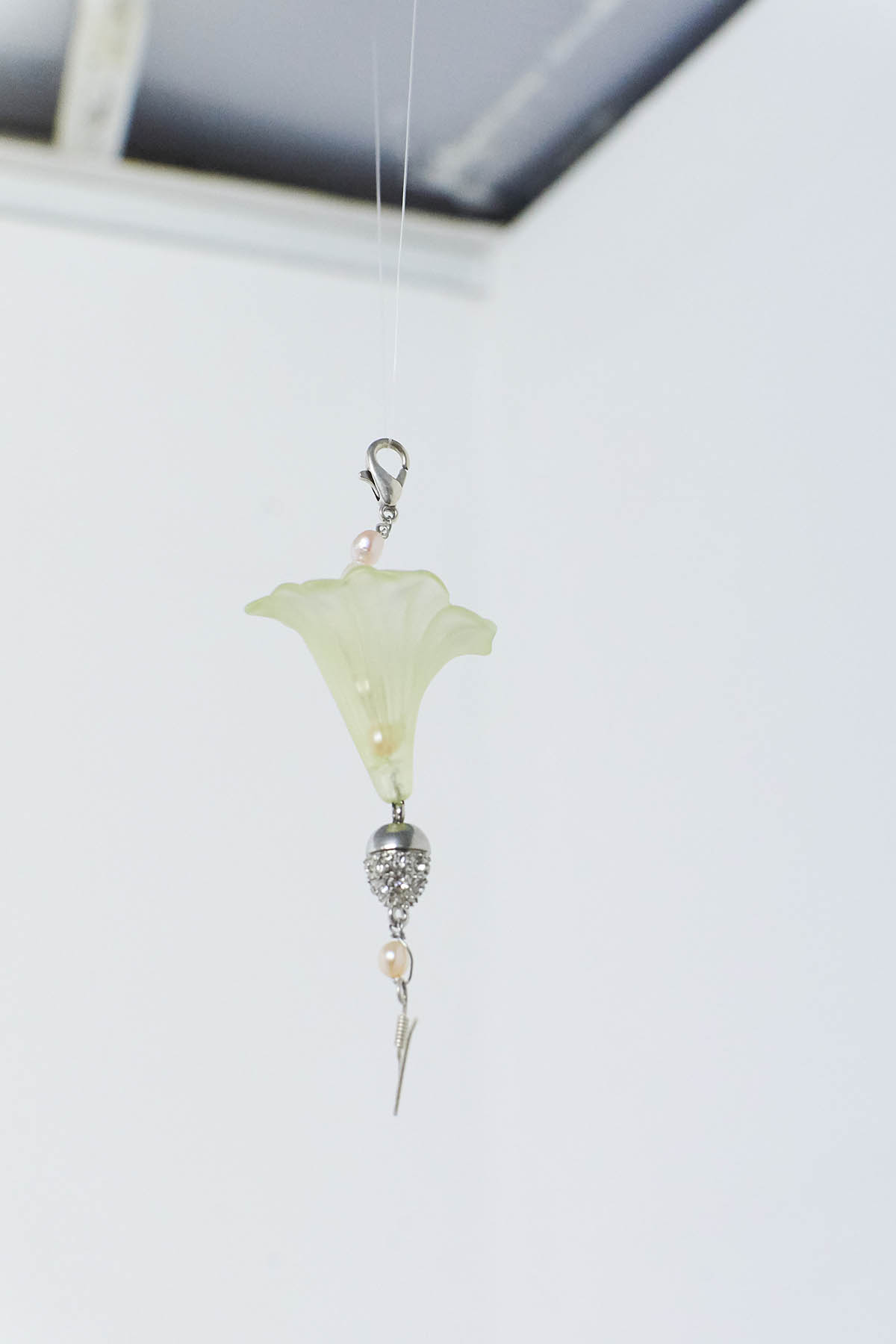 Presented by: Les Nouveaux Riches